I'd like to let you know that we are all alive, well and neck deep in to-do lists. Yes, it's been two months since we posted any updates, but the truth is that we had a whole lotta ground to cover and I have to remind you - we are still a small team.
First of all we dove deep into production, as we aready mentioned in some of the previous posts. Hard work and other standard stuff aside, we're doing well at the moment, without any major hiccups.
We are also trying to cover a lot of ground and part of our team is currently at GDC talking to various veteran game developers in order to harness their knowledge, so we could proceed with further development as smooth as possible.
Instead of our standard lavish visuals we decided to show you something that is equally important in presenting the game's world and its functionality. Different concepts of utilitarian tools and many variations we need for the game's various interfaces and puzzles.
Here are some of the designs in various stages from sketch to finished concepts:

1. Variations of the player interface
2. Different controls for the interface
3. Mechanical part of the puzzle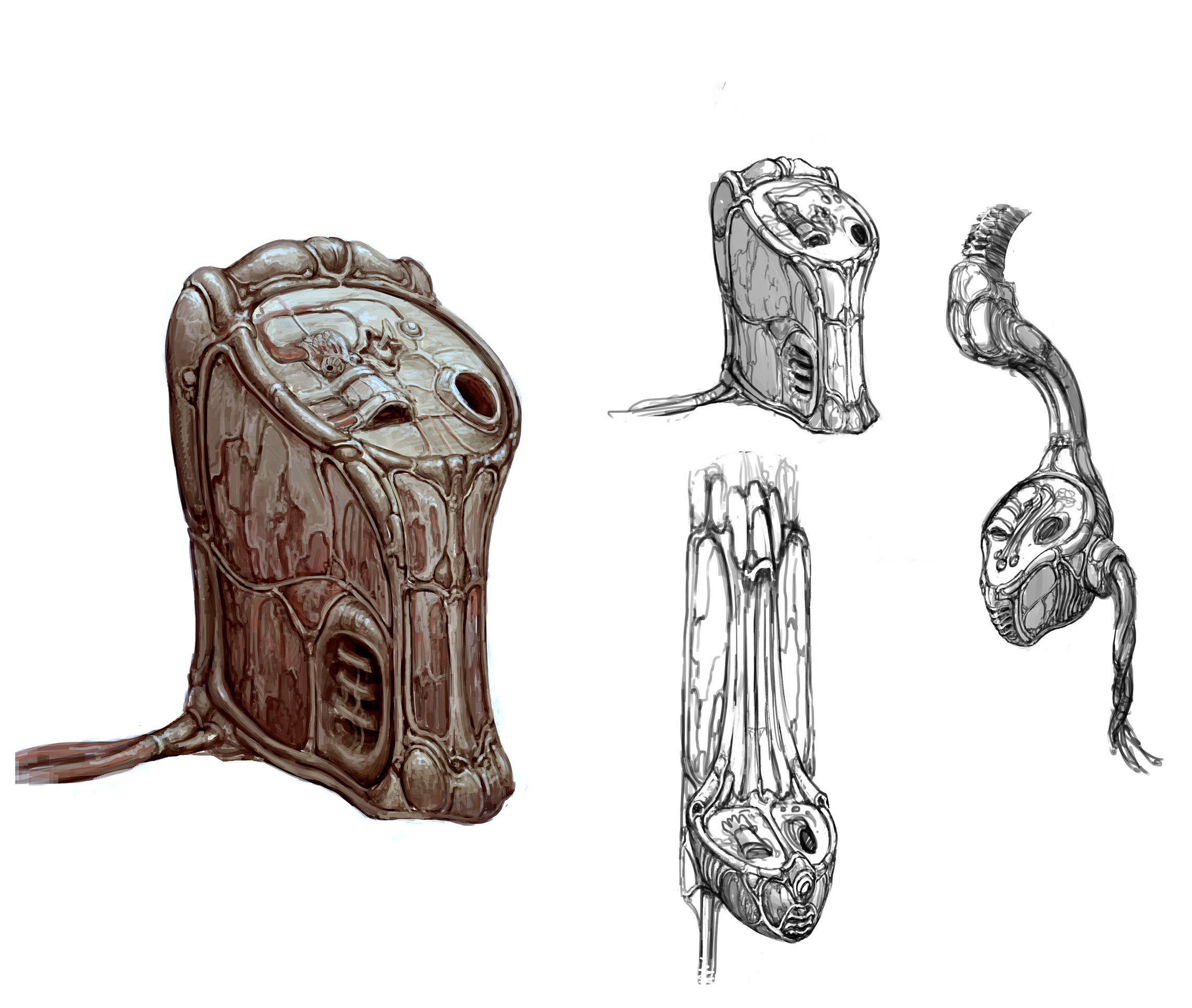 ---
---